It is important to know how you can add fonts to Photoshop. Indeed, for many designers, typography is a visual element that is central to the production of a piece. The incorporation of text into your work can allow you to communicate ideas and add a new dimension to your design.
One way to ensure that both the visual and lexical aspects work well together is to use a font that gives the viewer the same vibe that the work itself would. But for a designer working with just the default fonts available on Photoshop, the choice can be limiting.
A way to therefore increase your breadth of options is to download new fonts and import them into Photoshop to use on your designs.
So, how do you add fonts to Photoshop? Read on to find out!
How to Add Fonts in Photoshop on Windows
We'll start with a step-by-step guide to find new fonts and add them to Photoshop on Windows.
01. Where to Download New Fonts
First of all, we'll need to begin by selecting a font to download. You can find these on lots of websites online, many of which offer a variety of free fonts. Download one that you like to your computer, and save it to wherever you want.
For this tutorial, I downloaded one from Dafont, which is a site that provides an endless number of free fonts.
Envato offer premium font that you can download here. Antoher great place to find nice font is on Adobe website and Pixelo.
Make sure that you save your new font in a location that is logical and easily accessible so that you know where to find the file later on in the process.
02. Locate and Extract the File
You'll now need to find the file in which the new font is saved. Head to where you just saved the file, and right click on it. Right-clicking will bring up a menu, from which you should be able to select 'Extract All' or similar.
03. Install the Font
From this new extracted folder, the font should be located under a file with a name ending in one of the following extensions: .otf, .ttf, .pbf, or .pfm.
Now right click on this font file. Doing so should present you with a dropdown menu, from which you can select the 'Install' option to install the font onto your computer.
You can also drag and drop your font file directly in your settings menu on Windows 11 (Settings > Personalization > Fonts)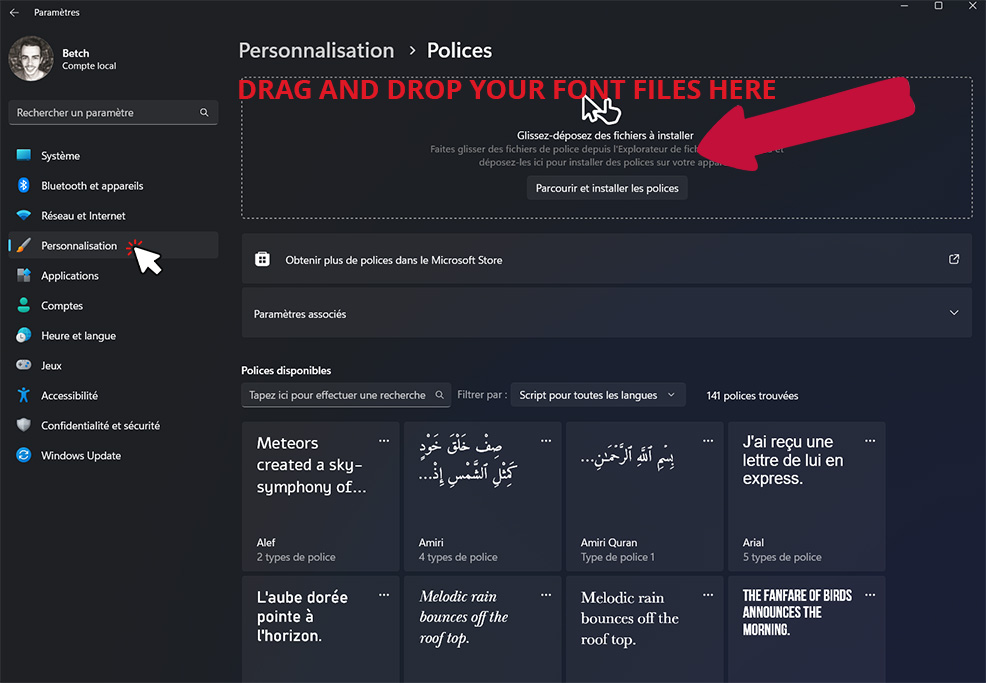 04. Access your new Font in Photoshop
Once you have installed your font, it should be automatically downloaded into Photoshop. This means that the font will be swiftly and readily available for you to use when on the text tool in the program.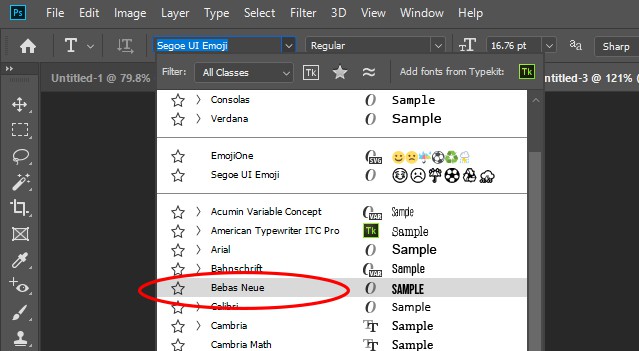 As you can see above, the new font is immediately and easily available in Photoshop within seconds of downloading.
How to Add Fonts for Photoshop on a Mac
01. Selecting and Downloading a Font
Let's begin by finding a font online. You can find these on a variety of sites, and you can often filter by style, theme, or keyword. Fortunately, there is now a a wide availability of free fonts that are also of a high quality.
Once you have found one that is suitable for your design, download it and save it to a convenient location on your computer, such as to your desktop. Make sure that you remember where you saved this to, as it will be important that you can locate it at a later stage.
Refer to the top of the article to get more info.
02. Close All Applications
You'll now need to close all active applications before moving on to anything else, in particular, those in which you will be using the font.
03. Install your New Font
Once you close all you applications, double-click on the font file. It will open another window where you'll be able to install it.
Another solution to install new fonts is to add the font file to the default location System > Library > Fonts
You're done!
If you open Photoshop you'll be able to select the font you just installed in the drop down menu when using the type tool.
BONUS TUTORIAL VIDEO
Want to find out more about how to add fonts into Photoshop? Check out this video by Dusty Porter, which offers more advice on how to download and install a new font.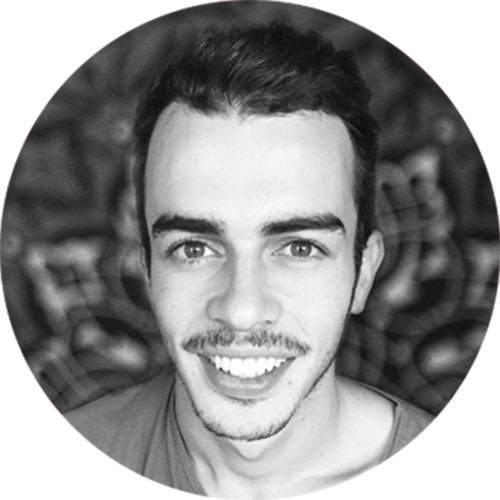 About the Author Betchphoto
Hey, I'm a Professional Retoucher making $10k a month thanks to Photoshop.Register to my newsletter to get freelancing tips and a FREE Brush Pack in Bonus! My Newsletter