Understanding the terms and conditions of your Photoshop license can be one of the most confusing parts of learning about the program. It can be really time-consuming to have to search extensively for information regarding what you are permitted to do and what you are forbidden from doing with your license.
One gray area that Photoshop users seem to particularly struggle with is that surrounding the usage allowances of the fonts which are automatically downloaded into the program upon purchasing it. So, in this article, we have saved you the frustrating search for information by summarising everything you need to know about whether you can use Photoshop fonts in commercial projects and the limitations surrounding this usage.
In short, you are allowed to use Photoshop fonts in both personal and commercial projects, but you are not permitted to share the font files themselves with clients, colleagues or anybody else unless they are in possession of a license too.
But let's take a more in-depth look at the conditions of the license and how this affects how you can use Photoshop fonts.
Are Photoshop Fonts Copyrighted?
Photoshop fonts are copyrighted, but this does not mean that you, as a user, are not allowed to use them. When you purchase your license through either a monthly or annual subscription to all Adobe apps, just Photoshop, or the photography plan, you become licensed to use all the elements in Photoshop, including fonts, in both personal and commercial settings.
In other words, the fonts which are downloaded into Photoshop by default are included in the subscription: you do not have to purchase a separate license in order to use them.
Are There Limitations to the Usage of Photoshop Fonts?
Whilst you are licensed to use the fonts inherent to Photoshop, this is a privilege that is logically only extended to paying customers. For this reason, you cannot give the fonts away to other people who don't also have a Photoshop subscription.
This means, for example, that the fonts from Photoshop can't be shared with clients or colleagues who are part of the project you're using the font for. The only exception to this would be if the recipient of the font you were sharing was also in possession of a Photoshop license. Therefore, if a client is asking for the Photoshop font file for any reason, they would have to subscribe to the program through any type of Adobe subscription that includes Photoshop (such as the single-app plan or the photography plan).
That being said, you can share files of formats such as PDF or EPS into which the Photoshop font has been embedded. The only thing that should not be shared is the raw font file by itself.
Are Photoshop Fonts from External Vendors Copyrighted?
In terms of fonts that you have downloaded into Photoshop from external sources, such as websites or other programs, the rules surrounding commercial usage definitely vary.
You should always be careful when downloading any material, whether that's photographic content, vector images, fonts, brushes or anything else for use in commercial projects. Most websites that offer such content tend to have sections dedicated to outlining the rules surrounding this, and some may require you to purchase a license in order to access elements like fonts.
Other websites might let you use the fonts for free, but we would encourage you to really take care to find this information and confirm its accuracy for each font source that you come across. Being careful to check for licensing rules is particularly important when you are looking to download fonts from websites that let users upload their independently created fonts, as different creators are likely to have different conditions on which they let you use the fonts.
Using any font in personal projects which won't be shared online or won't be used to generate money is usually perfectly legal, but make sure that you always know where the fonts you are using have come from, and that you are aware of whether your project is defined as a commercial one or not.
What is the Difference Between Commercial and Personal Use?
To ensure that you are permitted to use fonts in a particular scenario, you should make sure that you know what type of project you are working on: a commercial project or a personal project. Many externally sourced Photoshop fonts are free for personal use but require the purchase of a license for commercial usage.
If a font is free for personal usage, this means that you can, for example, use it to type something to print and hang on your wall, on a shirt for yourself, or simply in something that you are designing for only yourself to see. Essentially, as long as you won't profit from the usage of the font in any way, you are good to use it personally.
Remember that fonts that are free for personal use are only licensed to be used by individuals. That means that if you are using the font as part of a business, even if you will not be profiting from it, you will need a commercial license to use the font.
Commercial projects are simply defined as projects that benefit a freelancer or business in any way. So, if you are using the font in advertising projects, logos, or anything else related to your business, you should check the terms and conditions surrounding the commercial use of the font. Similarly, you may not, without a commercial license, use the font on products or images that you will sell and profit from.
Some fonts are free for both personal and commercial use anyway, so in those instances you won't need to worry about what type of project you're using them in. The same applies to Photoshop's own fonts, which are similarly okay to use in personal and commercial projects as long as you have an active subscription to the software.
BONUS VIDEO & PHOTOSHOP TERMS OF USE
If you would like to look more deeply into the legal side of using fonts commercially, check out this informative video by crowdspring. To read more about the specific legal conditions of your Photoshop license, you should refer to your Photoshop End User License Agreement (EULA) or the general terms of use for the program, part of which can be found here.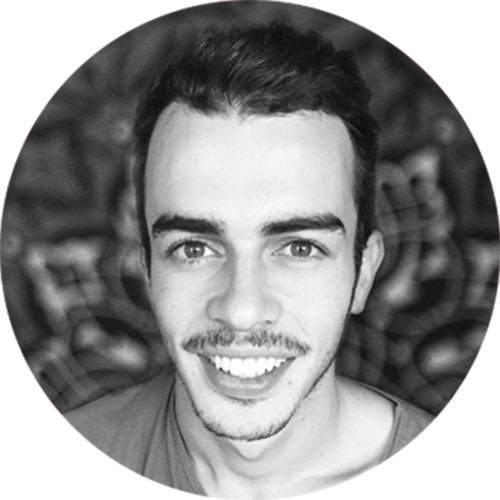 About the Author Betchphoto
Martin is an amateur photographer and digital marketer who has more than 15 years of experience with Adobe Photoshop. Register for his newsletter here and get a FREE Brush Pack!