25 Blending and Compositing Free Video Tutorials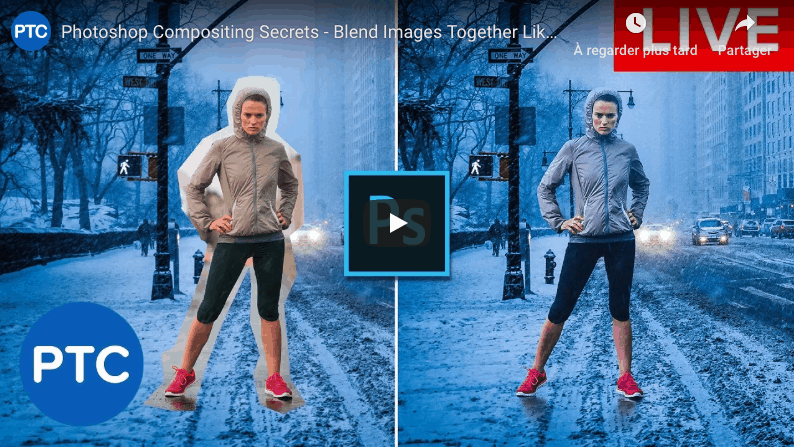 Hello everyone,
We have a new list of quality and free video tutorials for you to learn how to correctly blend images together and compose amazing images.
It is sometimes difficult to understand why something looks wrong in our final compositing and most of the time we can't get what we did wrong. I can reassure you, it attempts to everyone, even great digital artists that are used to blending images together. Most of the time it's because of the colors and how they should appear to your eyes in this particular scene you're trying to recreate. Their hue, light, and saturation need to be perfectly accurate for them to match the ambiance of your image.
That is why it is really helpful to know and understand the theory behind the colors and to understand how light interacts with each of them. Furthermore, speaking about light, it's also crucial to pay attention to the shadow it's creating. You don't want to have shadows going in every direction when you only have one source of light.
That was a quick and easy introduction about blending and compositing, now let's dive into it. Here are 25 Blending and Compositing Tutorial for you to improve, enjoy!
Lastly, I know how hard sometimes it can be to find the correct stock images for your creations, this is why we recently created an article that lists the 25 Best Stock Images Websites.
1) How to Creatively Blend Two images in Photoshop
Learn an easy but efficient way to merge and blend two images together. This video tutorial is great if you have two simple images that you want to put together. You will discover out to use masks and adapt the tones of both images with Hue & Saturation adjustment layer.
2) How to Blend Images and Create a Composite in Photoshop
Piximperfect is just a brillant teacher that share a tone of resources and tutorials for free on his youtube channel. For example, in this tutorial he shows you how to insert a car into an empty road and blend it correctly to create a really nice composite image.
3) How to Match Subject with Background in Photoshop
It's again Piximperferct who comes with an amazing tutorial serie about matching the color of your subject with the background. A really interesting method that is widely used when compositing images.
4) How to Composite and Blend Images in Photoshop with Lighting Effects, Masking, and Color
Tutvid.com is another great youtuber. He shares not only Photoshop tutorials but he teaches also Illustrator, After Effects and almost all the Adobe Creative Suite. He had almost 1 million followers at the time I write this article. Have a look 🙂
5) Photoshop Compositing Secrets – Blend Images Together Like a Pro – Live Presentation
Photoshop Training Channel also know as PTC is a great Youtube Channel where Jesus Ramirez teaches you everything related to Photoshop. In this tutorial he explains to you how important it is to match the perspective from your different images to have a realistic final look.
6) The Cave Photoshop Manipulation Tutorial Compositing
This is another Youtube Channel I really appreciate. It's Rafy-A's Chanel. I particularly appreciate the fact that we can see the entire process behind his edit. You can simply do exactly the same as he did to create something really nice at the end. Furthermore, he also shares all the stock images he used for free. 
7) Photoshop Compositing Tutorial – Waiting
NT Photoshop is another cool Youtube Channel for you to learn new techniques and Photoshop skills. Even thought the channel hasn't been updated with new content since a while, it's still worth to have a look and check the already available video tutorials.
8) Professional compositing in Photoshop CC with Adobe Stock pictures – live with Mike Campau
This is a replay from a live video in San Fransisco. It's Mike Campau, a really talented digital artist, who will edit his iconic pictures live using Adobe Stock while answering some questions during the live. You have a lot of interesting tips and information to take from it.
9) Photoshop Fantasy Landscape Compositing Photo Manipulation Tutorial
Another complete tutorial from RafyA. You will learn how to create this beautiful edit with Photoshop. Discover various techniques to simply mask and blend different images together to create a nice final composite image.
10) Color Matching in Photoshop: Fast and Easy Method – 90-Second Tip
Another tutorial from the Photoshop Training Channel with Jesus Ramirez. This one is 90 seconds short and will show you a simple but efficient way to blend a subject with a background. A simple color correction tricks.
11) How To Blend Multiple Images Into One Composite
Mainly focused on Photoshop Tutorial, Numanja Sekulic is a digital artist who will teach you in this video how to blend three different images into one nice compositing.
12) A Secret Blend Mode for Compositing in Photoshop
Piximperfect is back with another great Photoshop video tutorial. In this one, he's explaining you the power of blending modes for groups and how you can turn it to your advantage for compositing.
13) Alliant Images secret comme un pro – Effet de la transformation du visage
You might have seen this effect on Instagram already. How to blend a face into a plant with Photoshop. He explains how important it is to master masks in order to blend correctly two different pictures together.
14) How To Blend Multiple Images In Adobe Photoshop
Do you know Julius Kähkönen? Or have you already heard about the digital artist named @visualsofjulius on Instagram? He's really talented and he doesn't share part of his knowledge on Youtube for free. Have a look 🙂
15) Photoshop Tutorial | Photo Manipulation | Water Splash in Bulb
Even thought it's been quite a while since it hasn't been updated with any new video, Tutorial Junction is a nice channel about Photoshop. More than 400'000 people are following it. For example, in this tutorial you will learn how to create this cool edit with Photoshop. 
16) Poster Design Strawberry Flavor | Ju Joy Design Bangla
Create this cool "juicy cut fruit" Photoshop effect. It might look complicated at first, but thanks to Ju Joy Design Bangla you can learn how to do create it step by step.
17) Making Of Surreal Moon Photo Manipulation Effect In Photoshop
A complete tutorial from RafyA that will show you how to create this beautiful Moon Photoshop Composite.
18) Fantasy Glow Light Effect Photoshop Manipulation Tutorial
Create this fantasy glow light effect thanks to this Photoshop tutorial by yk design. You will learn how to use gradient maps to create nice lighting effects.
19) Photoshop Tutorial | Manipulation Workflow and shading
Arunz Creation also provides nice and complete Photoshop video tutorials to create image composite. This one is 16 minutes long and will use different techniques like masking, color correction and special brush effect.
20) Create a Dramatic Light Effect
Creating a mood in your edit is important. It allows you to better retranscipt the emotion of your original idea. That's what you'll learn in this tutorial by Andhika Zanuar. 
21) From Flat to Fantastic Using Reflections in Photoshop!
Easily transform your photograph into amazing pictures with this simple Photoshop tutorial by Piximperfect.
22) Fantasy Tree Photo Composition
Learn how to create a Fantasy tree photo composition with this Photoshop video tutorial by Andhika Zanuar. Furthermore, all the resources needed to create this nice edit are available for free.
23) How to PUMPKIN yourself! (photoshop)
How to create an amazing edit on the theme of Halloween. Benny Productions is a really nice youtube channel where you can find a lot of resources related to Photoshop. Speed art, edit reviews, edit challenges and much more are available.
24) Realistic Photoshop Compositing Tutorial
A nice video tutorial to teach you how to create a portrait compositing scene with Photoshop. Even though the channel Art Design is dead (last video is more than a year old), you can still find really nice content there.
25) FLYING Through Portal PHOTO MANIPULATION
I really like this tutorial by tutvid.com because it allows you to create a really nice portal edit with simple and quick Photoshop techniques.
BONUS Working with Transparent Objects
I hope you liked it and don't hesitate to share your thoughts in the comment section.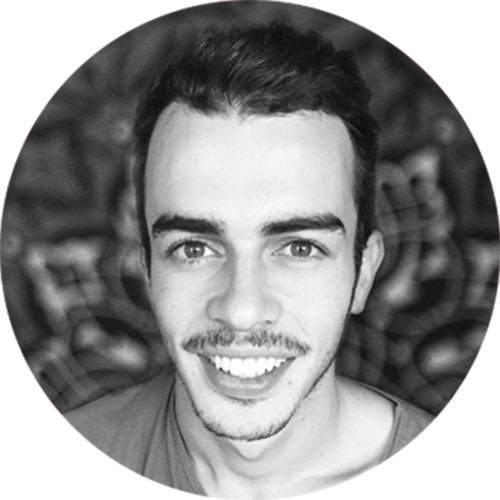 About the Author Betchphoto
Martin is an amateur photographer and digital marketer who has more than 15 years of experience with Adobe Photoshop. Register for his newsletter here and get a FREE Brush Pack!