Hello everyone,
We had the chance to interview Vel, an aspiring digital artist from Indonesia. He's only 23 years old and uses Photoshop only as a hobby, but he's already putting out there some really nice work. I think Vel's little interview is great for anyone looking to start learning photo editing and manipulation.
You can check his work here:
https://www.instagram.com/velart25/
Full interview of digital artist Vel
Tell us a bit more about you.
Hi, You can call me Vel.
I'm a 23-year-old and I come from Indonesia.
I love almost everything that is related to fantasy/sci-fi themes. For the first time, in early 2020, I started to learn Photoshop to fulfill my desire and pour my imagination into art through photo manipulation.
I still consider myself as a beginner but I truly believe I can turn what is today just a hobby into what could be a job tomorrow. I want to become a professional artist :D.
For now, Photo manipulation is only a hobby. I spend my free time practicing and that's it. I currently don't have any plan or career path in my head. I think I'll just go with the flow and see how it goes. One thing I'm sure of is that I want to work in the art industry in the future.
What inspired you for this piece?
I got inspired by a piece Elliot Upton posted on @Artstation. He called it "Fire Temple" and it represented a big underground temple illuminated by lava flowing in the middle of it (image 3 of the carousel).
I really liked the low angle he took to create his composition and I manage to find an image of an elevator on Unsplash with approximately the same perspective, so I tried to create something around it.
What were the most challenging parts of this piece?
I'm still a beginner and work on weekdays, so it took me about 1-2 weeks to create it. From the original concept to the final image. Aside from finding good stock images, my biggest struggle was to find the right balance in my composition.
Indeed, since there are three big elements (hills, castles, and airships) in my edit, it was difficult to compose them together into one interesting image.
How did you learn Photoshop?
I learned a lot thanks to @Piximperfect' channel on Youtube. It's great if you're a beginner like me. Unmesh Dinda (the Youtuber) gives very detailed explanation about how everything works on Photoshop.

Then, I could improve my photo manipulation skills with Artstation and other Youtube channels like @rafya88, @benny_productions, @asabinart, and many others I can't remember right now.
What is your creative process in general?
I usually start by looking for some free and good stock images on websites like Unsplash, Pexels, or Deviantart (you have to look carefully for the copyright rules from each).
Once I gathered enough images to create my concept I start putting them together in Photoshop. I edit using only my mouse, I don't have a tablet (at least for now).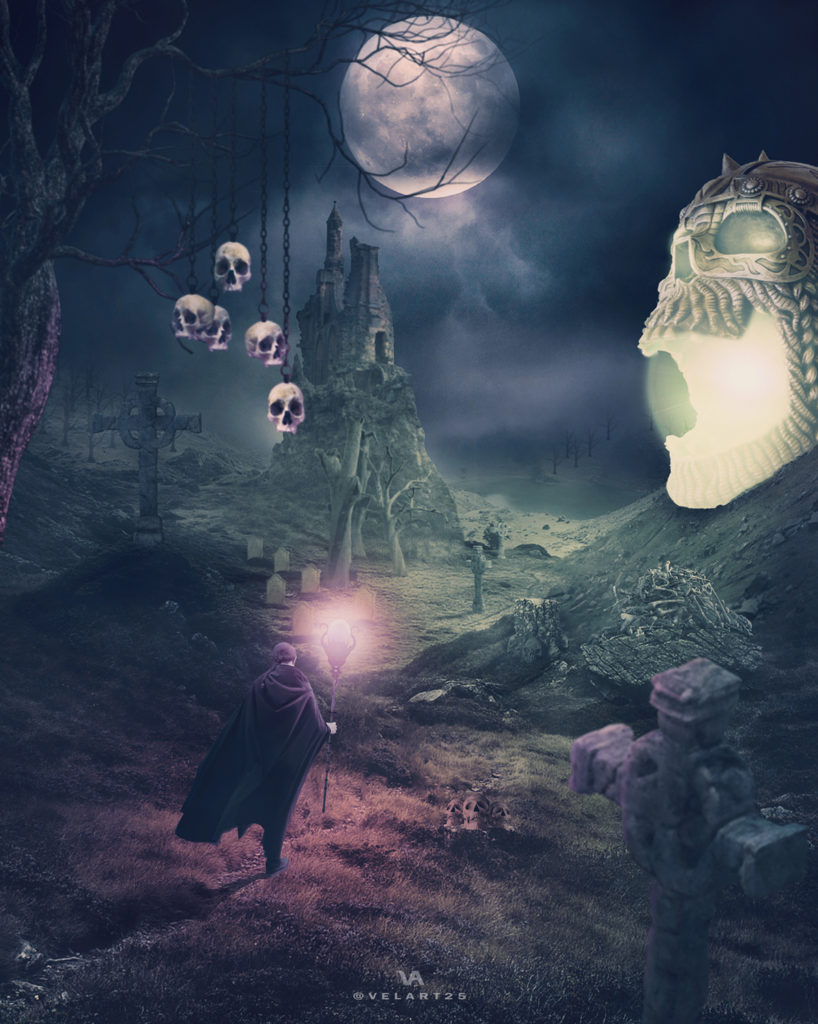 Where can we see your art?
Instagram is where I post most of my work but I'm also publishing content on Deviantart for "no-crop square images".
Any advice to give to someone who wants to learn Photoshop?
I don't know if I can give advice since I still consider myself as a total beginner😂.
But, I can repeat one piece of advice I remember hearing from @diogosampaio_art: Keep an eye on the B&W values of your image it should be darker in the foreground and gradually getting lighter in the background.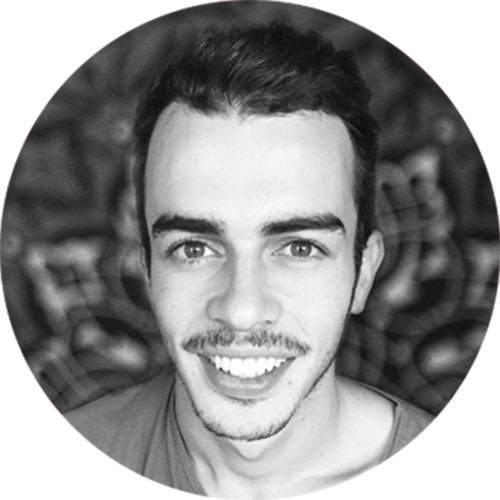 About the Author Betchphoto
Martin is an amateur photographer and digital marketer who has more than 15 years of experience with Adobe Photoshop. Register for his newsletter here and get a FREE Brush Pack!