Rolands Rolzay Zilvinskis from Latvia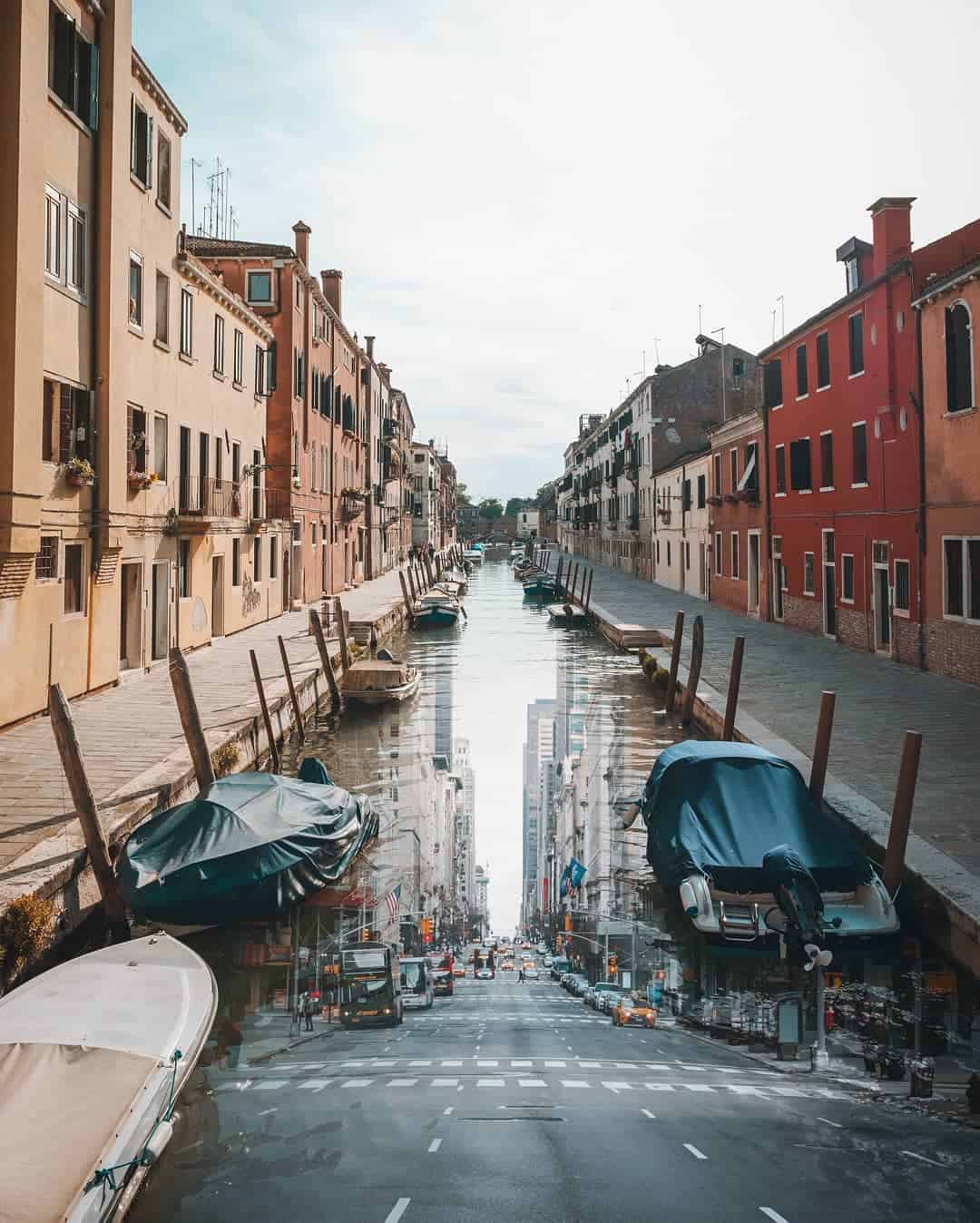 Firstly, thank you for agreeing to an interview. It's great that you were so willing to share more about yourself and what you do. To start, could you introduce yourself?
Hello! Thank you for having me; I appreciate the opportunity!
My name is Rolands Zilvinskis, I'm 26 years old, and I was born in Latvia but moved to Ireland in 2008 where I live now. I'm currently studying graphic design in art college and will be graduating with a degree this summer.
Soon after moving to Ireland, I bought my first DSLR and discovered my love for photography. I've been taking photos ever since. Through photography I naturally developed an interest in image editing and started experimenting with Photoshop. I've always been an artistic person, so I've always had the urge to do creative things. Photoshop gives me another creative avenue and allows me to express myself.
I'm not a full-time artist and I don't think I ever will be, as I'm more interested in pursuing a career as a graphic designer. To me this has always been just a hobby or creative outlet, and something that I love to do in my free time. I love combining my photography with image manipulation to create surreal imagery that bends and alters our everyday realities and environments into something that seems out of this world yet still believable.
I started doing surreal photography in 2016 after stumbling upon a piece created by another artist, which directly inspired me to explore the idea further and start creating.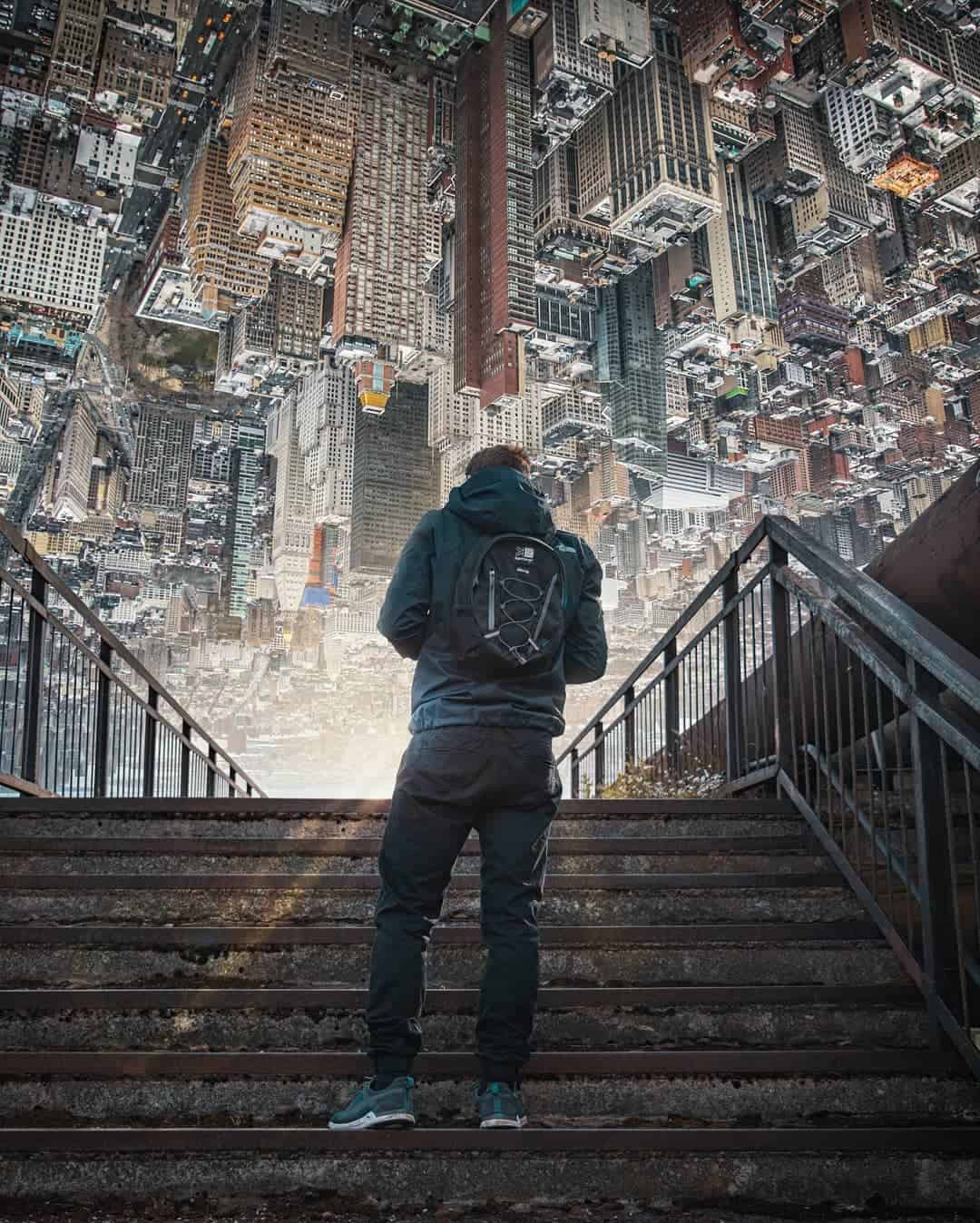 Which artists do you use as references and why?
There are so many amazing artists out there that it would be impossible to name them all.
I generally take inspiration from all the other digital artists and photographers who do similar things, and ones that I've connected with through Instagram. If I had to mention one particular, well-known artist though, it would have to be Erik Johansson.
I think he is the OG of the surreal photography game and I've been following his work for a very long time. I even wrote my third-year college thesis on him! He's been a big inspiration for me, and I think the work that he does is absolutely amazing.
How would you define your artistic style? Where do you draw inspiration from for your edits?
I can't really say that I've got a specific style, because it can change depending on whether I'm taking photos in my studio, going outside to shoot in the local woods, or combining various images from my trips abroad. But generally, I love to create surreal urban photographs, which include some combination of architecture, people, and different environments.
I always try to make my work look as surrealistically real as possible, if that makes sense. It is also very important for me to have a strong concept behind my images, so I play around with different puns or sayings, and try to tell some kind of a story.

Inspiration, as clichéd as it may sound, comes from anywhere. Sci-fi movies are my favorite and I've definitely gathered a lot of inspiration from my two all-time favorite movies, Inception and Interstellar, and you can see that in some of my work.
Whenever I'm brainstorming ideas, I try to look at things differently. I look at everyday objects, places, buildings, or people from another perspective and ask myself, "What could I do with that? What happens if I flip them upside down? What happens if I juxtapose things? What happens if I combine these two?" I try to build a scene in my head first and, if it makes sense, I write it down, sketch it, and eventually try to actualise it.

What would you consider to be your favourite Instagram moment?
It is always super exciting when my work gets featured on big Instagram feature pages, because it helps me believe that my work is good enough to be noticed, which gives me a huge boost of motivation and confidence.
I also love reading and replying to comments on my posts, and connecting or collaborating with people from different parts of the world.
But so far one of the most fulfilling moments for me was when an image of mine was selected as one of @adobecreativecloud's top five favourite posts of 2018. That was a very unexpected but pleasant surprise. Next goal is to get featured on the official @photoshop page!

Describe a typical day in your life. What do you normally do?
To be honest, my everyday life here in Ireland is very boring.
Being a full-time student, I spend most of my day in college. On work days I usually wake up around 8 am, make breakfast, and then drive to college where I stay until anywhere between 2-5 pm. I have a lot of fun in college though, thanks to all the amazing people around me who make me genuinely want to be there. When I get back home, I continue working on college projects, work on a personal project, work, or watch Netflix or YouTube, depending on how busy I am.
I'm a hardworking person so if there is stuff to be done, it will get done, but if there isn't, then I will lie around doing nothing. I do still have a lazy side!
On weekends, I try to go to the gym and work on some more personal projects for Instagram. My current routine is simply my reality right now, but I'm looking forward to graduating soon and starting my career as a graphic designer. Once that happens, I hope I'll have more time to work on personal projects and, most importantly, have more money to be able to travel and see the world. That's something I'm also really passionate about.
If you had only one advice to give to a beginner what would it be?
Patience, patience, and patience!
This is something that I have been struggling with all my life. I see other artists on Instagram growing so quickly and gaining more followers in a month than I have in a year, and a lot of the time it demotivates me, but you have to remember to focus on yourself and stop looking around at other people.
Find what you love doing and get good at it, and then just start creating and posting. Post regularly and use the right hashtags and tag pages – that's very important, because it is the only way people will see your work if you're just starting out.
Slowly build an audience, and then gain a better understanding of the type of stuff that they like to see, and then try to post more of that. Remember, nothing will happen overnight. We all start somewhere. Did I mention you need patience?
What are some websites you enjoy or find helpful for your creative endeavours?
I spend most of my time on my phone on Instagram looking for inspiration, but two other websites that I really like to use are Pinterest and Behance.
Pinterest is great for finding inspiration for anything, really. I use Pinterest extensively for research for college projects as it's a great place to find different styles of illustrations, branding projects, editorials etc.
Behance is similar, but it is geared more towards the graphic design industry. It's also a great place to find inspiration and to get familiar with the quality and standard of work that's out there.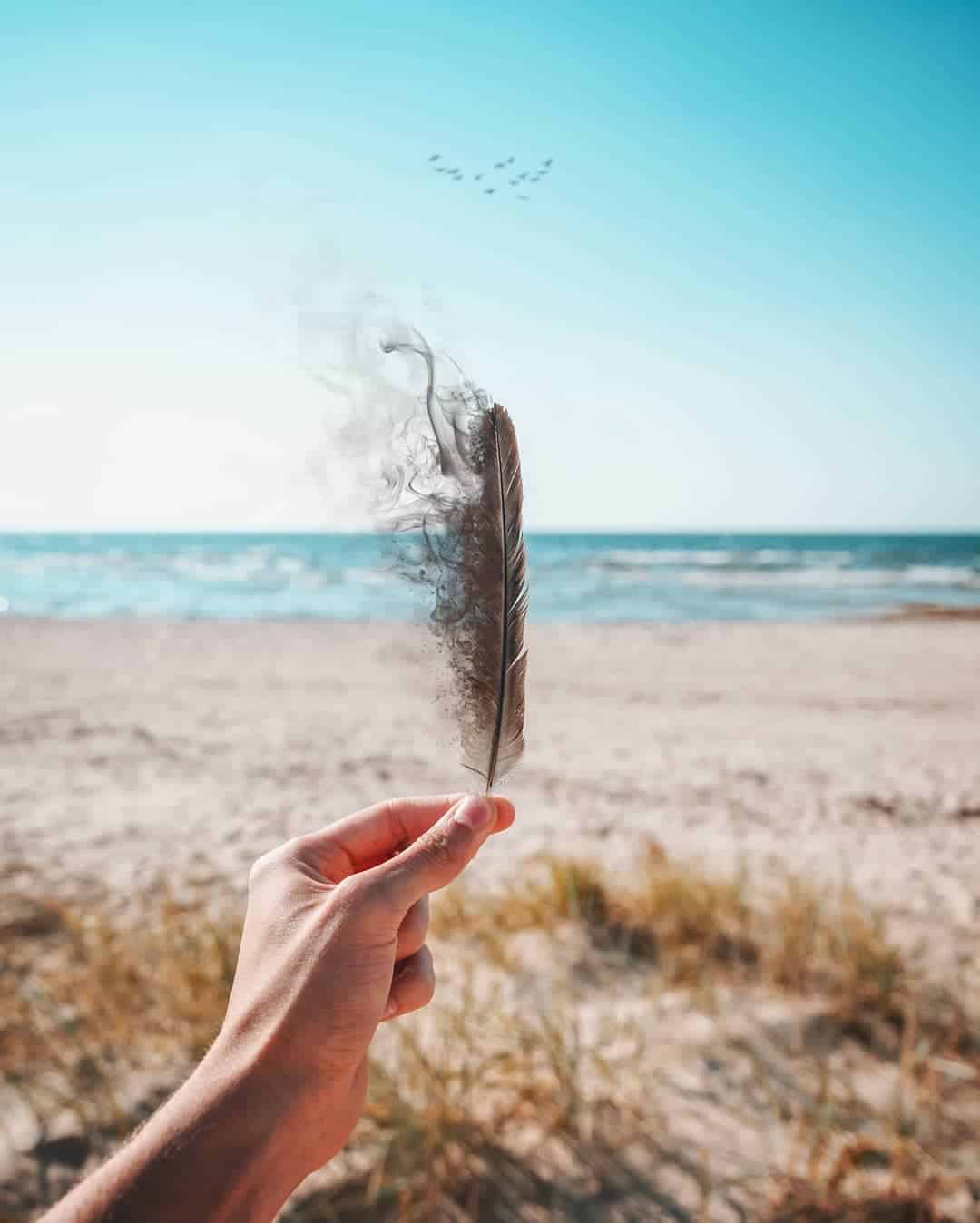 Thanks again for your time, Roland. Do you have a final message to inspire and motivate the Learn-Photoshop community? Impress us!
Like I said earlier, nothing will happen overnight. It's a long process and you need to be very patient.
Personally, I'm not even near where I want to be with my work and the only thing that will help me get there is to just keep posting. Find something that you are passionate about, and start creating and putting your work online. Don't get discouraged if you're not getting good engagement or enough likes or followers – trust me, they will come with time.
I've made the mistake of always blaming Instagram's algorithm when that happens, when in reality it just means I need to work harder and post better stuff. Always try to improve – your next post should be better than your previous one, and that will happen naturally as you progress.
If you're struggling for inspiration, look at other people's work and re-create it in your own style, but make sure you always credit their ideas. That way you'll get your feet wet and as time goes by, you'll eventually find your own style and develop an expertise. That is exactly how I started.
Thank you for having me, Martin, it's been a pleasure, and I really appreciate it!
Quick note: We recently put together an article to help you find the best stock images for free. Have a look here.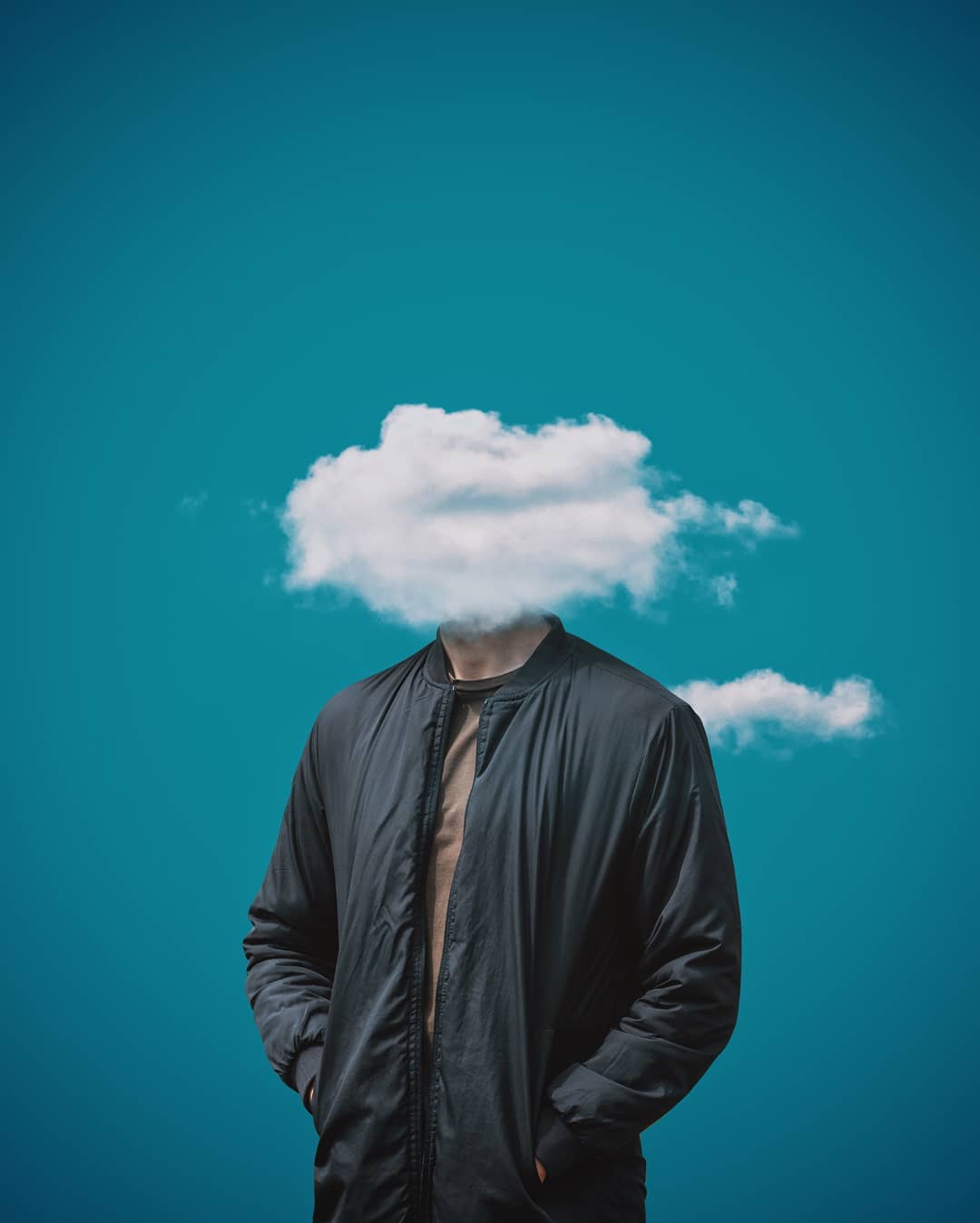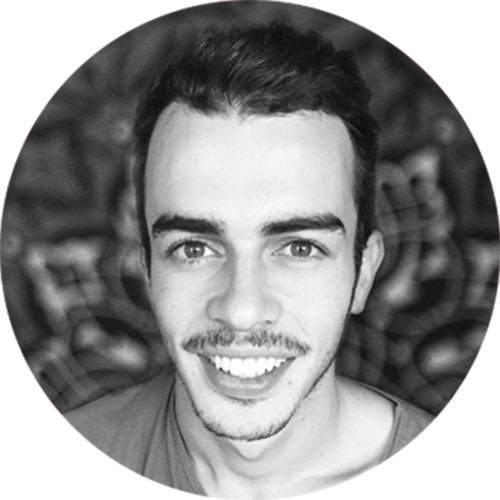 About the Author Betchphoto
Hey, I'm a Professional Retoucher making $10k a month thanks to Photoshop.Register to my newsletter to get freelancing tips and a FREE Brush Pack in Bonus! My Newsletter